To have the best times with all your loved ones on a vacation, be it your family or friends, one of the best options is to pick incredible African Safari Tour Packages offered by Fayyaz Travels. Africa is a country that offers unforgettable safari experiences where you will get to explore all the unique wildlife not just the conventional way but also through hot air balloon that will give you a magical time and a totally distinctive way to witness the awe-inspiring wildlife of the Africa. The safari tour package is not merely limited to get the view of wild animals, it also enables the golden opportunity to spend some quality times with all your favorite people by sitting across roaring fire in the night and sharing personal stories, enjoying early morning sunsets, cold winds, and so much more.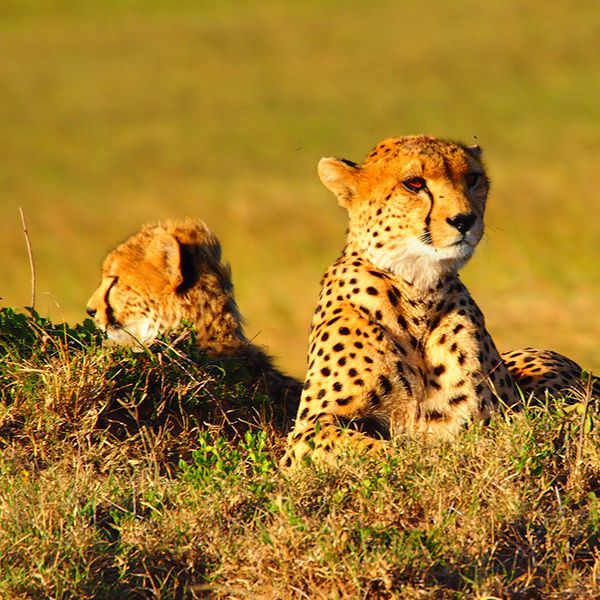 Given below are some of the packages which you can choose as per your taste, budget and schedule:
3D/2N Masai Mara: the plains of Masai Mara offer the opportunity to witness the Big 5 along with its unparalleled natural beauty and wildlife the memories of which last with you forever.
3D/2N Amboseli Safari: if you are fond of elephants, then you must choose this package to get the best view of huge elephant herds found in Amboseli National Park along with the grand spectacle of Mount Kilimanjaro situated by the border of Tanzania.
5D/4N Savannah Adventure: this Kenya based safari package delivers fantastic safari experience with its popular Masai Mara National Park, Hell's Gate National Park, and Nakuru National Park. To make the best out of this safari experience, go on a drive amidst Savannah grasslands to spot big 5. Also, at Lake Nakuru National Park is an ideal destination for watching beautiful birds and Rhino species.
5D/4N Gorillas of Uganda: Uganda boasts of its Gorilla population which you can witness in Bwindi Forest. There are as many as four hundred wild mountain Gorillas which you can enjoy seeing through adventurous Gorilla tracking.
6D/5N Kenya Untold: this package offers some incredible experiences through its interesting wildlife and National parks such as Amboseli National Park, Masai Mara National Park and Lake Nakuru Park which are full of splendid variety of animals including Elephants, Zebra, Lions, Rhino's, and various others.
This is not all, there are numerous other fascinating African Safari Tour Packages which you can pick depending on your choice. Apart from safari tours you can also try our most favorite New Zealand Tour Package from Singapore for your upcoming vacation.
Content Original Source: https://bit.ly/2IkEHpC